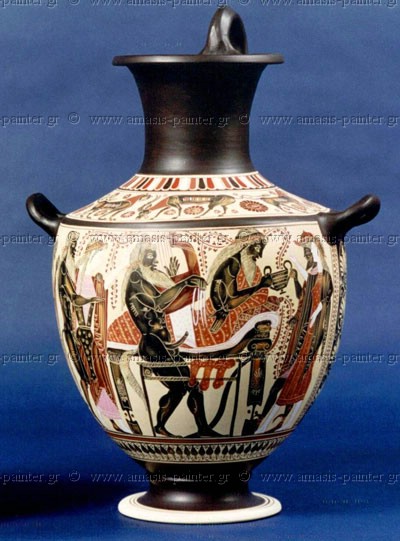 Black figure Hydria by Lisippides painter. Dionysos feasting with his company, (Satyrs and Maenads). Hermes is on the right, holding the one handle of Kantharos (-wine pot- the other, Dionysus holds) and Hephaistos on the left. About 530 B.C.
19.68 in, 50 cm. Price 600 Euro
Code 1/5/50/9
out of stock. Available approximately in 30 days.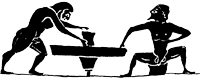 HAND MADE AND PAINTED IN GREECE