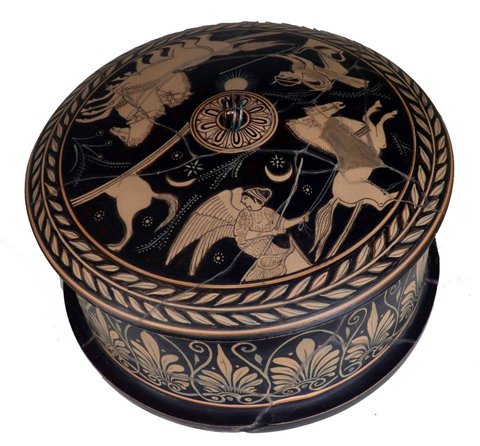 Red figure pyxis depicts the day and night alternation. Selene sets with her winged chariot and Helios arises with his. 5th cent.b.c.
H 10cm, Diam. 18cm. 460 Euro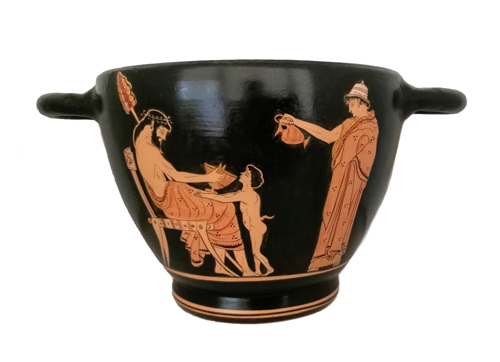 Red figure skyphos, Dionysus and a young satyr
5th cent. b.c.
H 13cm, Diam. 14cm, 160 Euro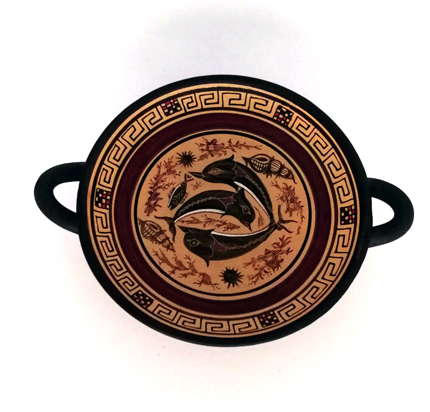 Black figure kylix with marine decoration, 5th cent. b.c.
H 6cm, Diam. 10cm, 40 Euro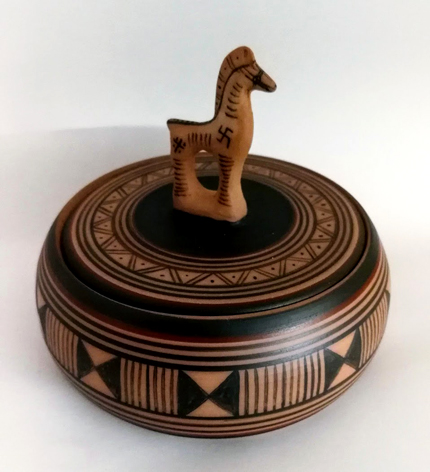 Geometric pyxis with horse lid, 9th-8th cent.b.c.
H 11cm, Diam. 13cm, 110 Euro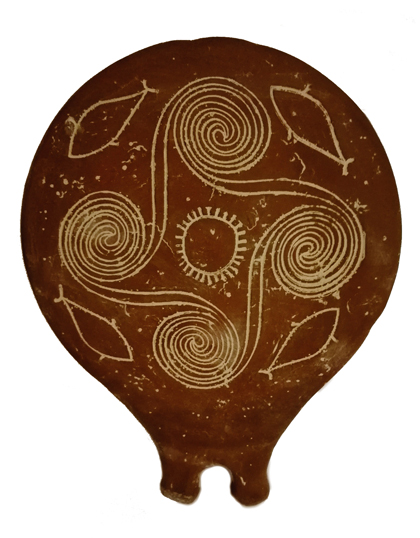 Cycladic frypan from Naxos, 3rd millenium b.c.
Diam. 20cm, 130 Euro
[1] [2] [3] [4] [5] [6] [7] [8] [9] [10] [11] [12] [13] [14] [15] [16] [17]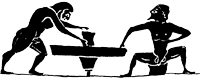 HAND MADE AND PAINTED IN GREECE